A visit to…Denver's "Beyond: Light Show and Meditation"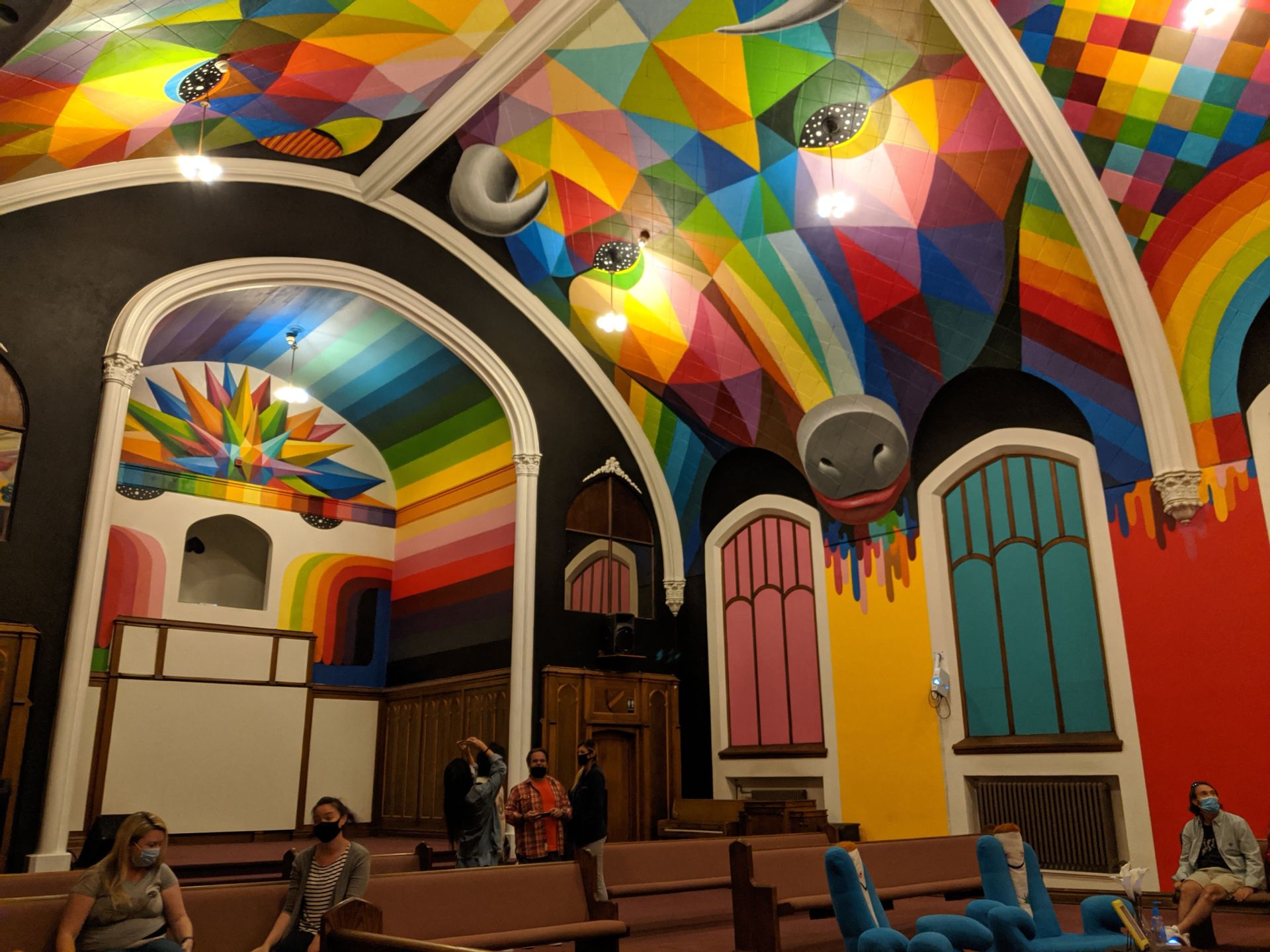 We had only been in Denver for 2.5 hours and found ourselves going to a music and light show, in a Denver church and during a beautiful fall weekday. Somehow we caught wind of this place – and being the producers of NIGHT LIGHTS – we had to go.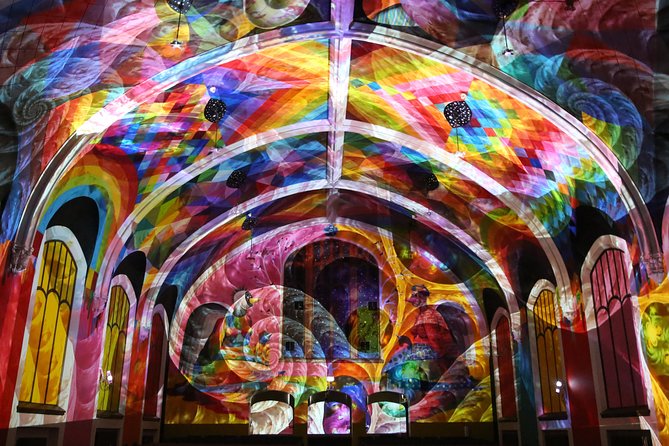 We went to the International Church of Cannabis and Colour, which hosts "Beyond." We're still a little confused about their name as there was no pot smoking going on, but it certainly was a colorful place hosted by nice people.
After paying admission, we entered a retro-style game room and gift shop. It was filled with mid-century items and free 1980s video games. It was pretty neat place to hang out for 15 minutes.
A group of about 20 of us were escorted into the sanctuary of a former church. The walls were colorfully painted. Spanish artist Okuda San Miguel painted the colorful surrealist interior with geometric neon colors and images of animals; the artist had previously painted abandoned churches in Spain and Morocco. American artist Kenny Scharf painted the façade with graffiti-inspired murals.
'The lights went out and the entire sanctuary of the church was illuminated with video projects and lights. The light show was part meditation and part rock concert, with clips of Pink Floyd, Jefferson Airplane, Led Zepplin and others being cranked throughout. The church pews were very comfortable and allowed for laying down and staring at the lights. 35 minutes later, the journey was over.
Since we were not allowed to photograph during the lightshow, we took a few photos once the house lights came up. It was sort of like coming out of a joyous fog after being pummeled with lights, projections and great music for over a half-hour.
When we left the darkness of the church's interior and returned to a beautiful sunny day, the question in our head lingered. What the hell did we just experience? We're not sure…but glad we did.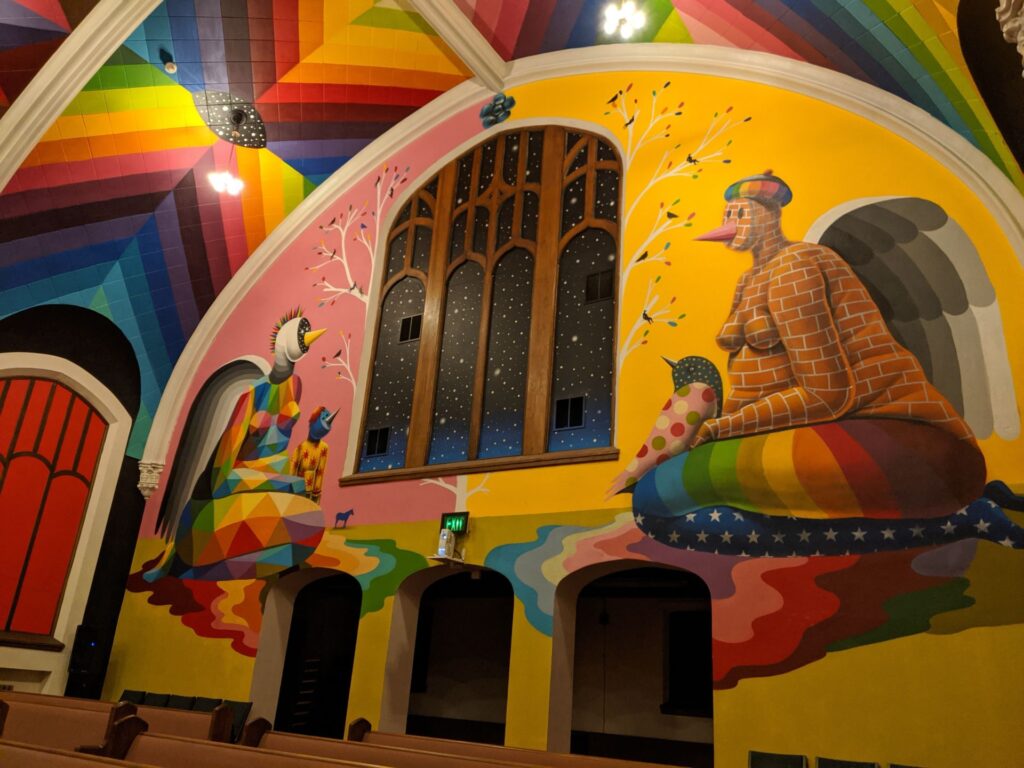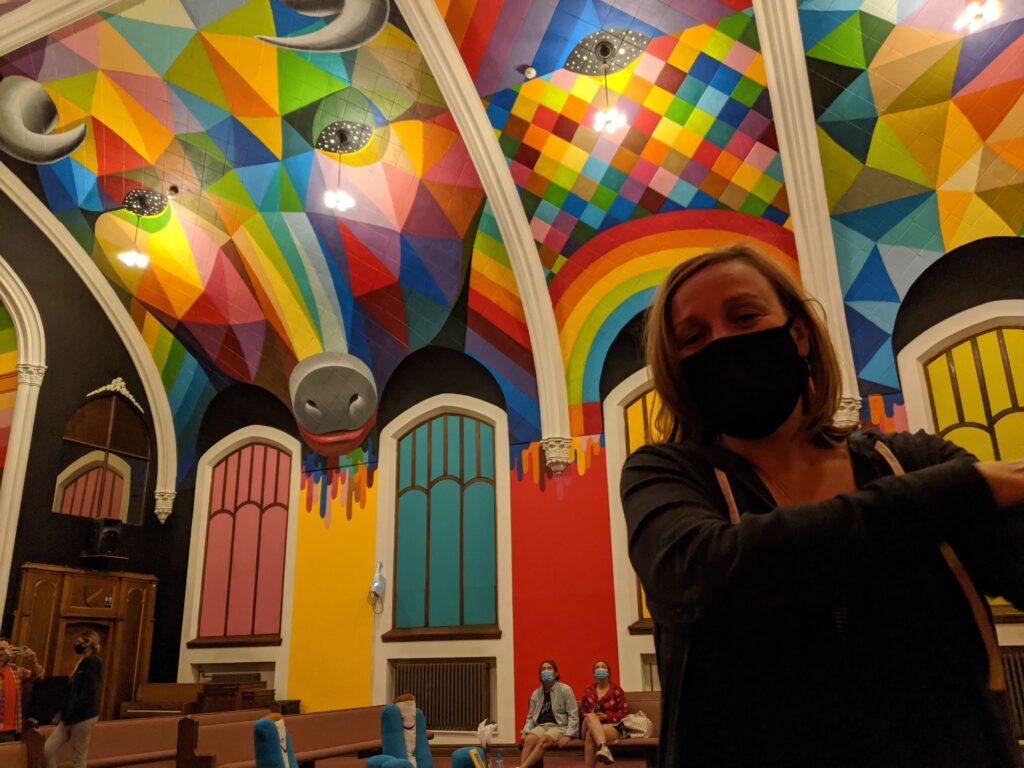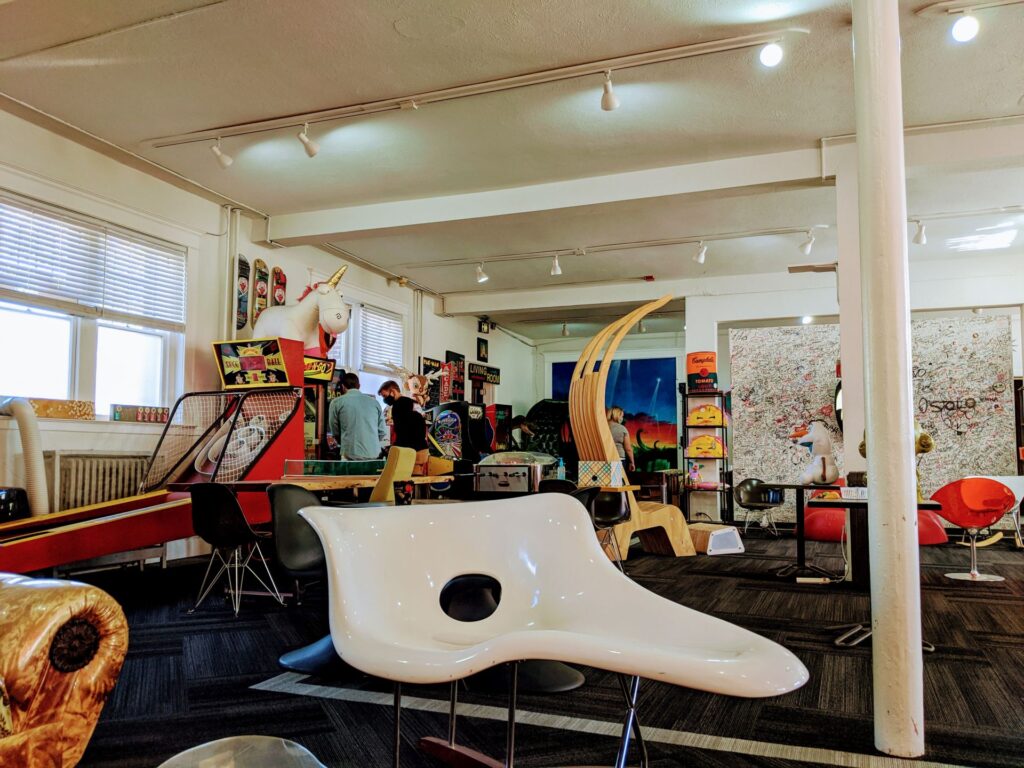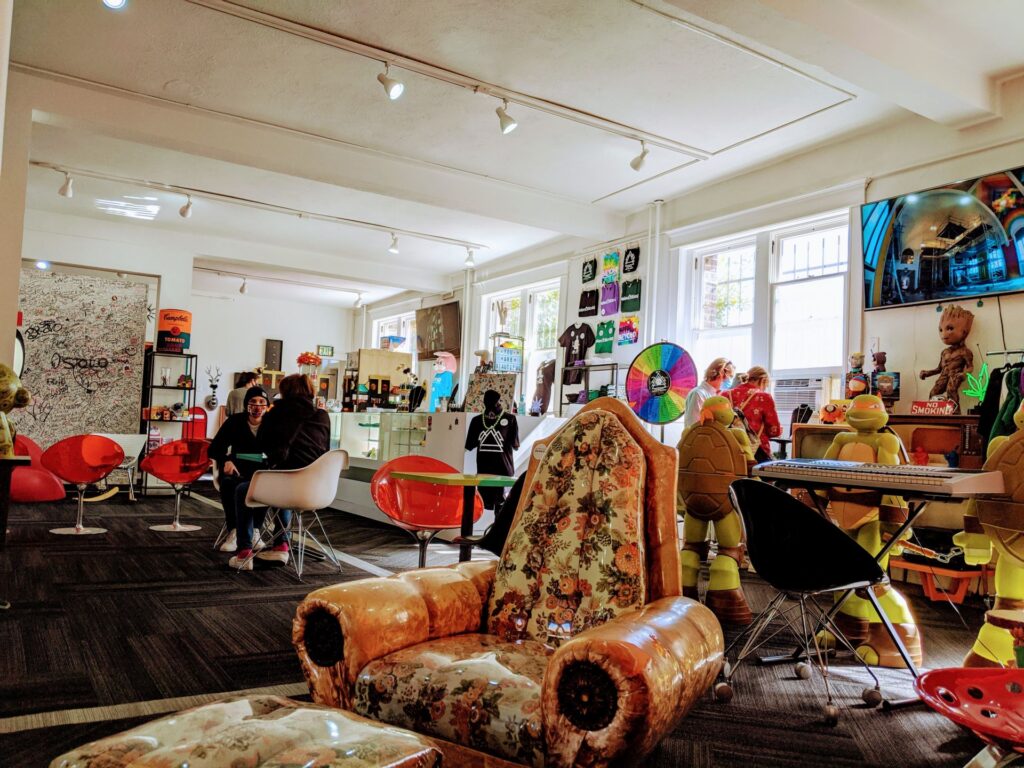 ---