Gerard Malanga visit and Riverwalk video stroll coming to Jamestown NY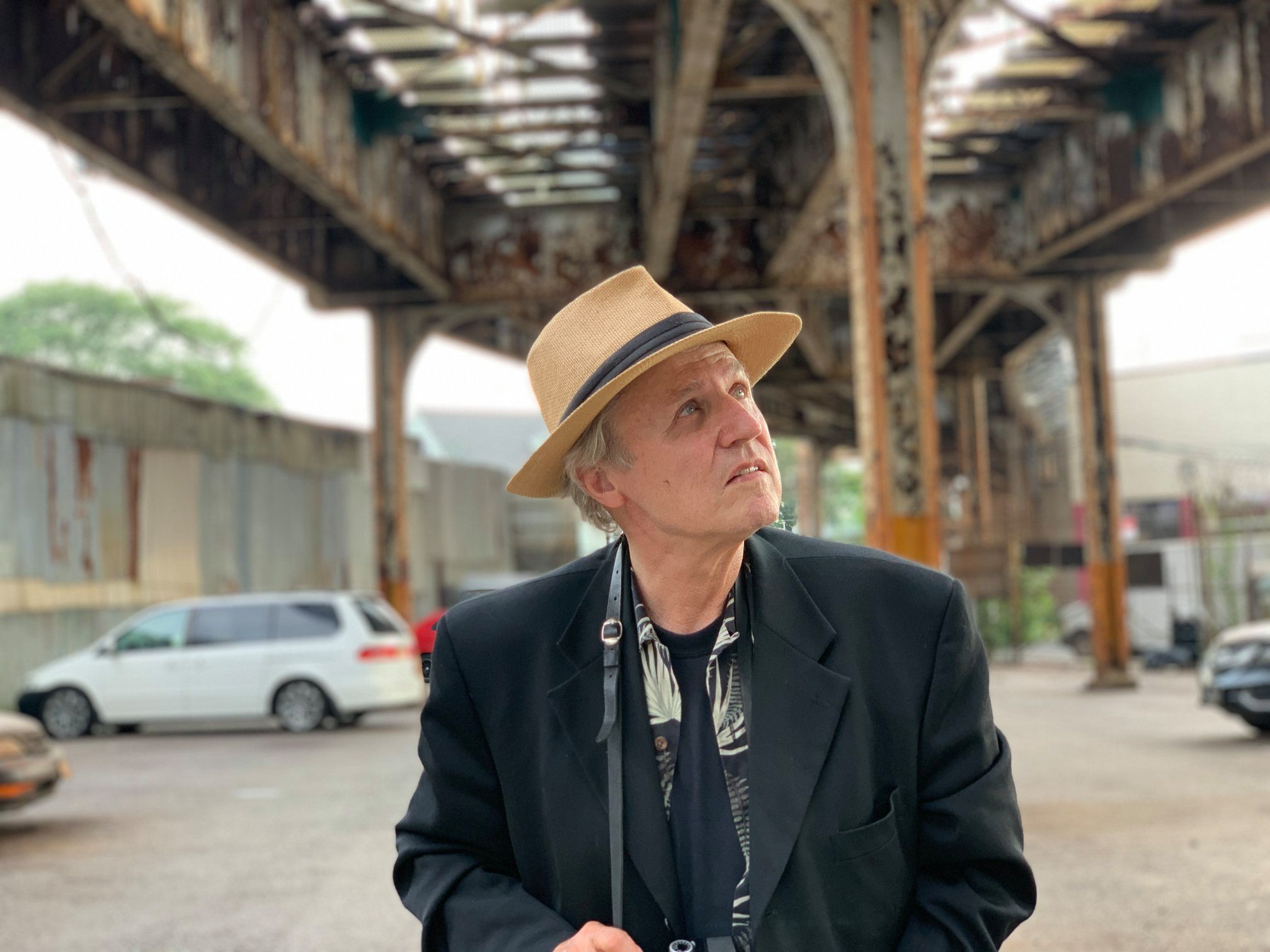 Jamestown, NY – One of the most celebrated artists in contemporary art will be making a visit to downtown Jamestown in early November and participate in two free events.
Gerard Malanga is an acclaimed photographer, poet and was Andy Warhol's assistant for seven years. He will make an in-person appearance on Friday, November 5th at 7:00 p.m. in the Reg Lenna Center for the Arts Media Studio, Third Floor, 116 East Third Street, Jamestown, NY. Malanga will show his Warhol-era film "Gerard Malanga Film Notebooks," a reading from his latest poetry book, as well as conduct a Q&A with the audience.
Malanga's film and photography will be the centerpiece of three nights of video projections on the Jamestown Riverwalk in downtown Jamestown. From 6:30 p.m. to 10:00 p.m. on Thursday, November 4th, Friday, November 5th and Saturday, November 6th, there will be five video screen at various places in the downtown section of the Riverwalk. Malanga's works will be shown alongside images from local Jamestown artists. The public is invited to come down for a stroll and view art.
This event is entirely made possible with grant funding provided through Jamestown's Downtown Revitalization Initiative award provided New York State through Homes and Community Renewal and the Fund for Downtown Programming. The grant was approved by the Jamestown Local Development Corporation (JLDC) and is also administered by JLDC.
Gerard Malanga's creative output has spanned six decades. A life-long poet, prolific photographer, filmmaker, archivist and was Andy Warhol's "most important associate" for seven years in the 1960s.
Malanga has been a published poet since his high school years, and has authored or has been featured in over 25 books of poetry. In March 2021, he published his latest book of poetry called "The New Melancholia & Other Poems" (Bottle of Smoke Press).
While in college, Malanga was Andy Warhol's assistant and collaborator at The Factory for seven years in the 1960s. In addition to working on some of Warhol's most prolific paintings, Malanga filmed over 300 "Screen Tests" inside the fabled Factory art studio. He was a stage performer and creative partner for the legendary art-rock band, The Velvet Underground. In 1969, Warhol and Malanga together created Interview Magazine.
Malanga's portrait photography work has produced some of pop culture's most memorable images. Rock stars, writers, film stars, artists all were captured with Gerard's lens. He was friends with many of his subjects, which may be the reason of the comfortable nature of his portraits. Mick Jagger, Allen Ginsberg, William S. Burroughs, Iggy Pop, Patti Smith, Tennessee Williams and many others were the subjects of some of Malanga's most iconic photos.
---