Sabres player's charity makes donation to three organizations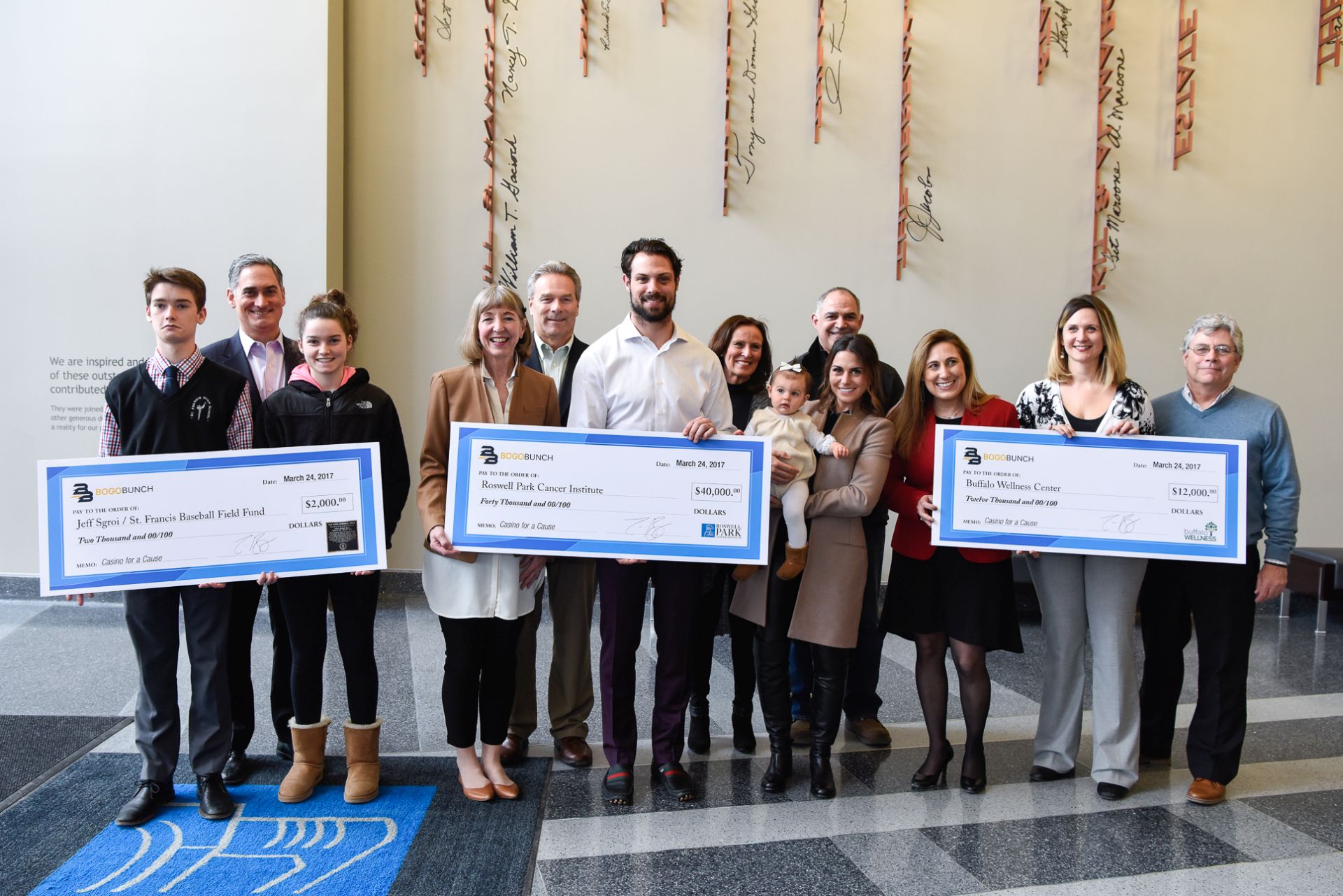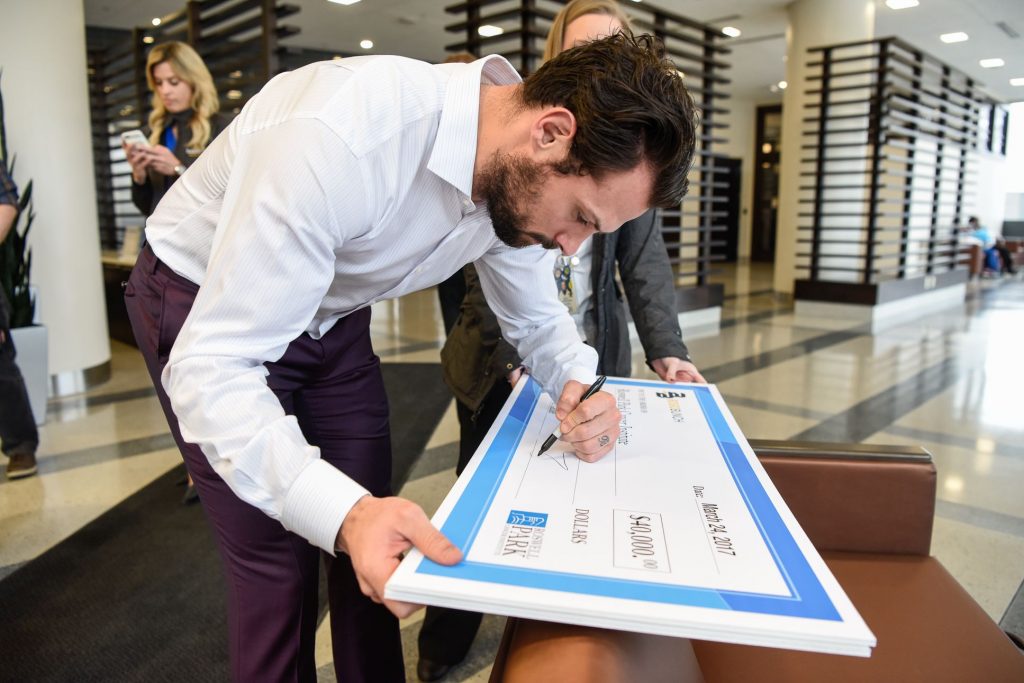 Throughout the year, Buffalo's social calendar is pretty full with fundraising events and parties. Often lost in these fun, and sometimes swanky events, are the actual financial impacts they create for local non-profits.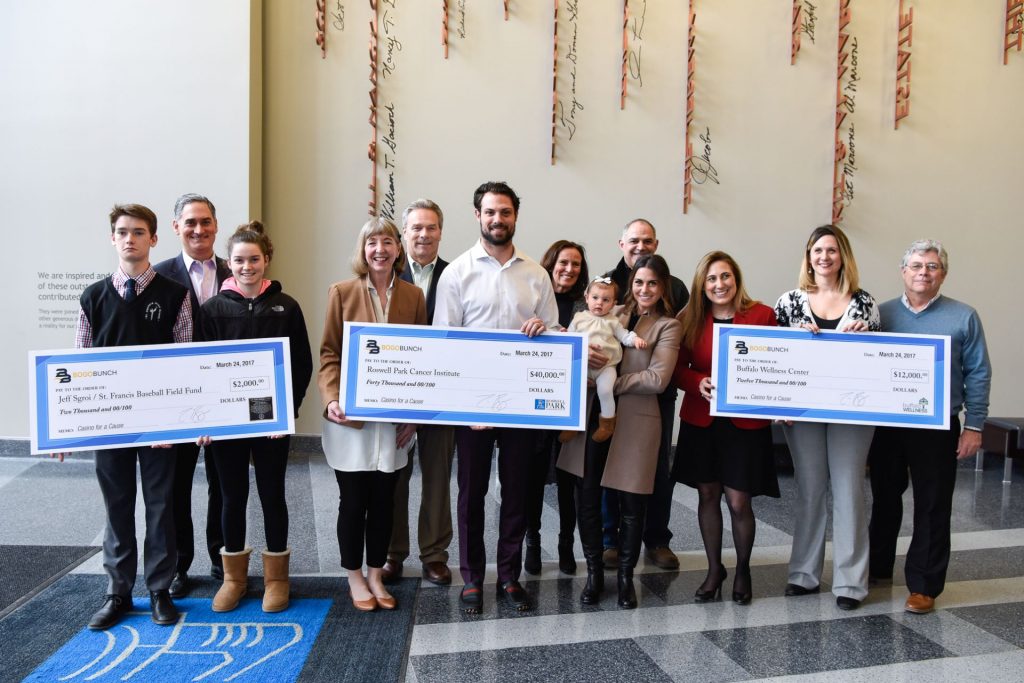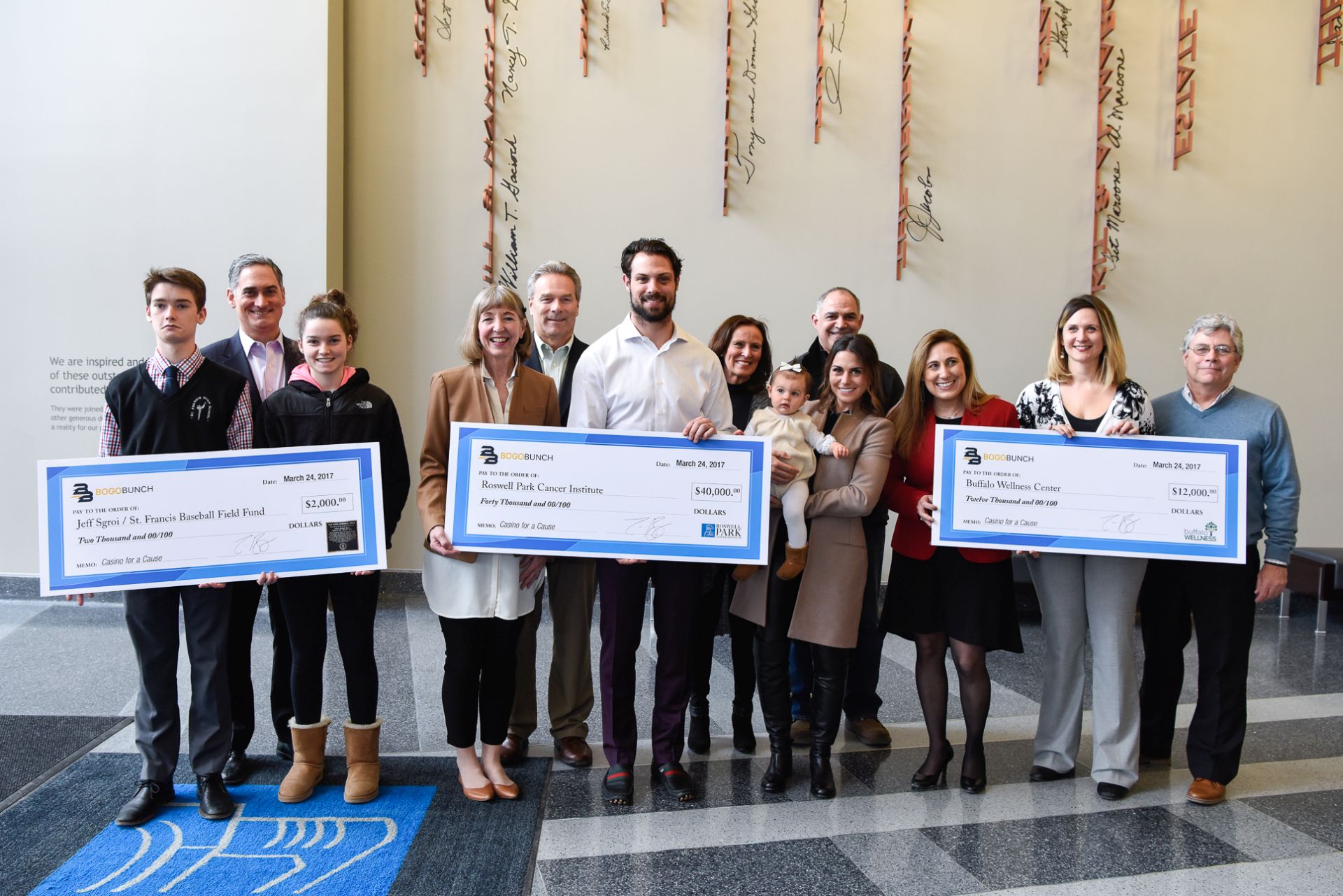 On Friday afternoon at Roswell Park Cancer Institute, Buffalo Sabres defenseman Zach Bogosian and his wife, Bianca, presented three local charities with the proceeds from the "Casino for a Cause" fundraiser. On January 7, Bogosian and his Buffalo Sabres teammates took over the Town Ballroom for a night of casino games, auctions and entertainment that benefited BOGO Bunch Foundation. The BOGO Bunch is a 100% non-profit charity, founded by the Bogosians in 2015 that creates a family atmosphere for those in need.
Roswell Park Cancer Institute president & CEO, Dr. Candace Johnson accepted a check for $40,000. The donation will be directed to the general fund in memory of Zach's grandmother, Armen Bogosian.
The Buffalo Wellness Centers was granted a check for $12,000 for the Juicer Fund, which provides juicers to cancer patients. Juicers are given to patients to help them maintain good health.
A $2,000 check was presented to the Jeff Sgroi Foundation. The donation will go to St. Francis Memorial Baseball Field Fund named in Jeff's memory.
---
---