Sculpture unveilings in Buffalo & Ellicottville, NY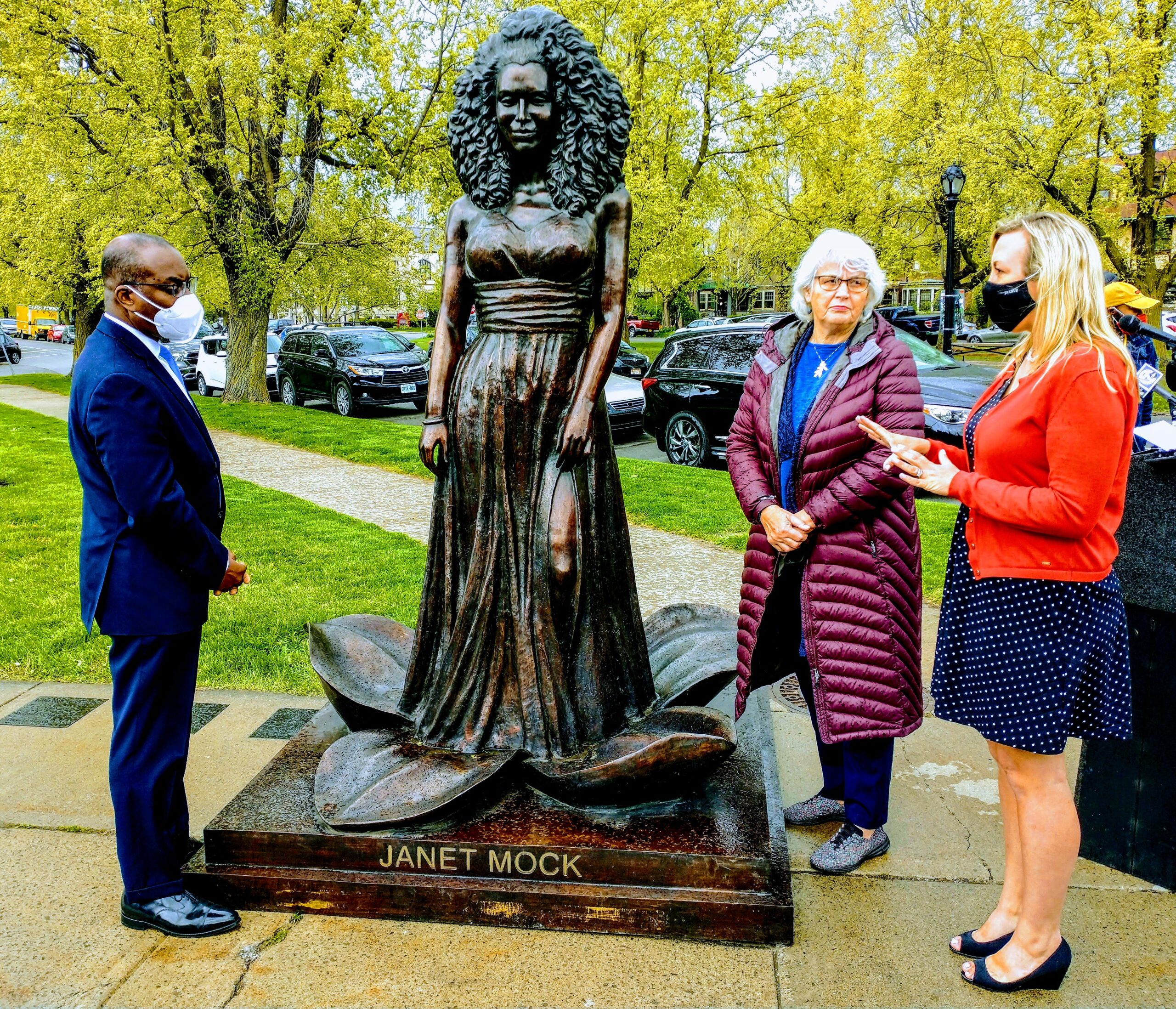 Did you know that 90 percent of public statues are of men? That statement alone makes the recent sculpture installations in Buffalo and Ellicottville even more interesting.
A few weeks ago, the City of Buffalo Mayor Byron Brown, the Buffalo Arts Commission and Nila Griffis, executive director of the Ashford Hollow Foundation welcomed a beautiful 10 foot tall statue of Janet Mock – who is a writer, producer, television host and transgender rights activist. Mock's statue, created by internationally known artists Gillie and Marc Schattner, will reside at the corner of Bidwell Parkway and Elmwood through the summer.
This is part of a global movement to balance gender and racial representation in public art and create tangible change one statue at a time.
A week later, the community of Ellicottville celebrated the arrival of a sculpture of Cheryl Strayed with a event held by the Ellicottville Chamber of Commerce. The Cheryl Strayed sculpture was selected to appear in Ellicottville, as she is the author of the Oscar-nominated movie "Wild," starring Reese Witherspoon. The movie was based on Strayed's life and how she escaped personal demons by hiking 1,100 miles of the Pacific Coast trail. She has currently authored four books and hosts a successful podcast.
Acquiring these sculptures are a nice win for Griffis Sculpture Park and Wester New York. Gillie and Marc have been called "the most successful and prolific creators of public art in New York's History" by the New York Times. Creating some of the world's most innovative public sculptures, Gillie and Marc have re-defined what public art should be, spreading messages of love, equality, and conservation around the world. Their highly coveted sculptures and paintings can be seen in art galleries and public sites in over 250 cities.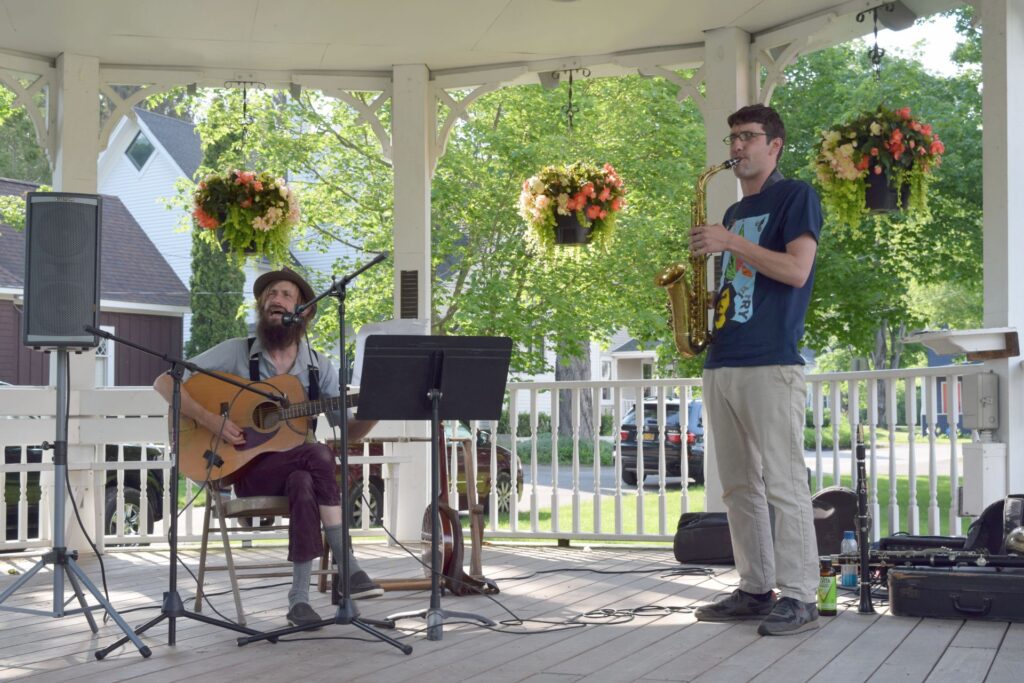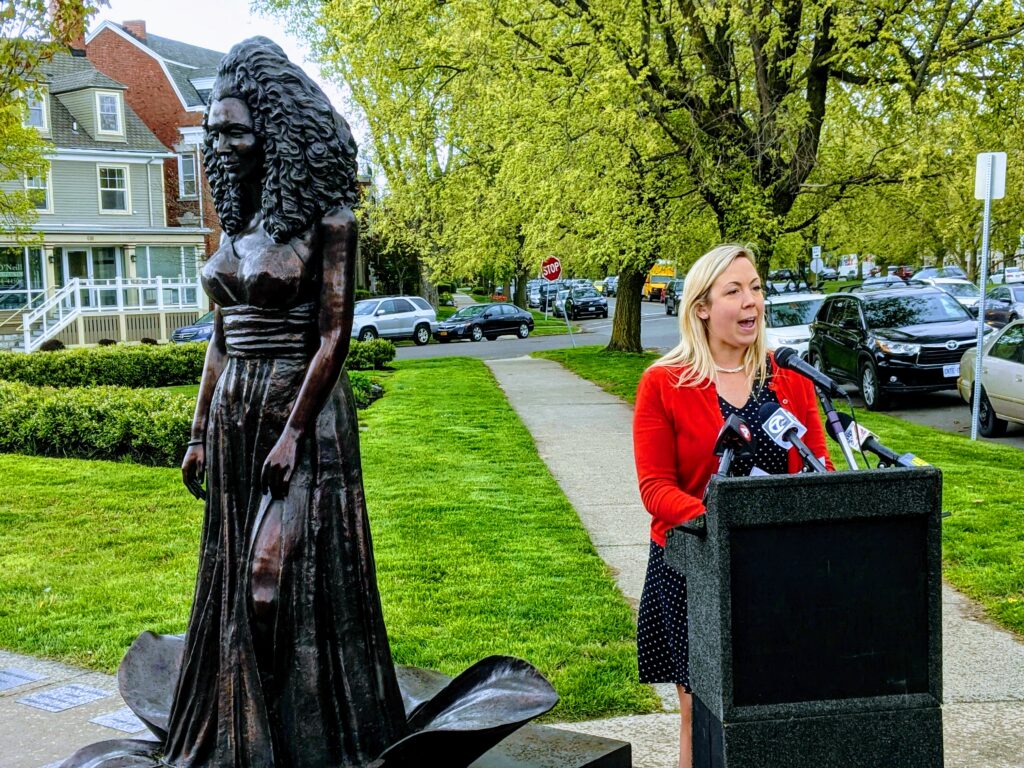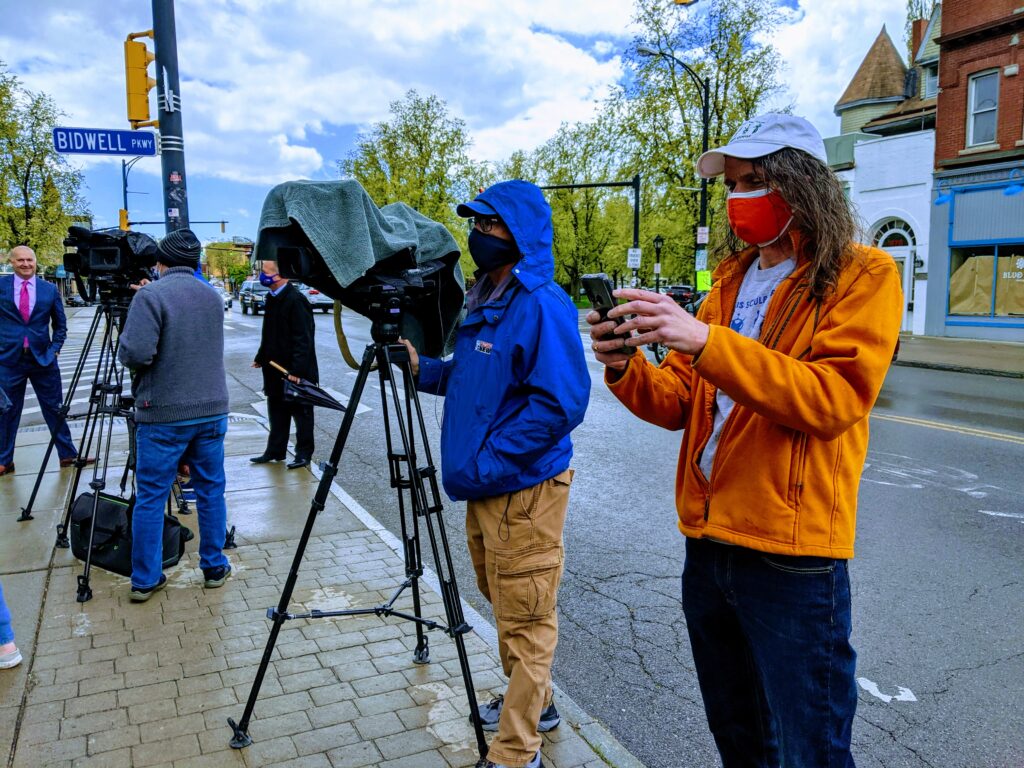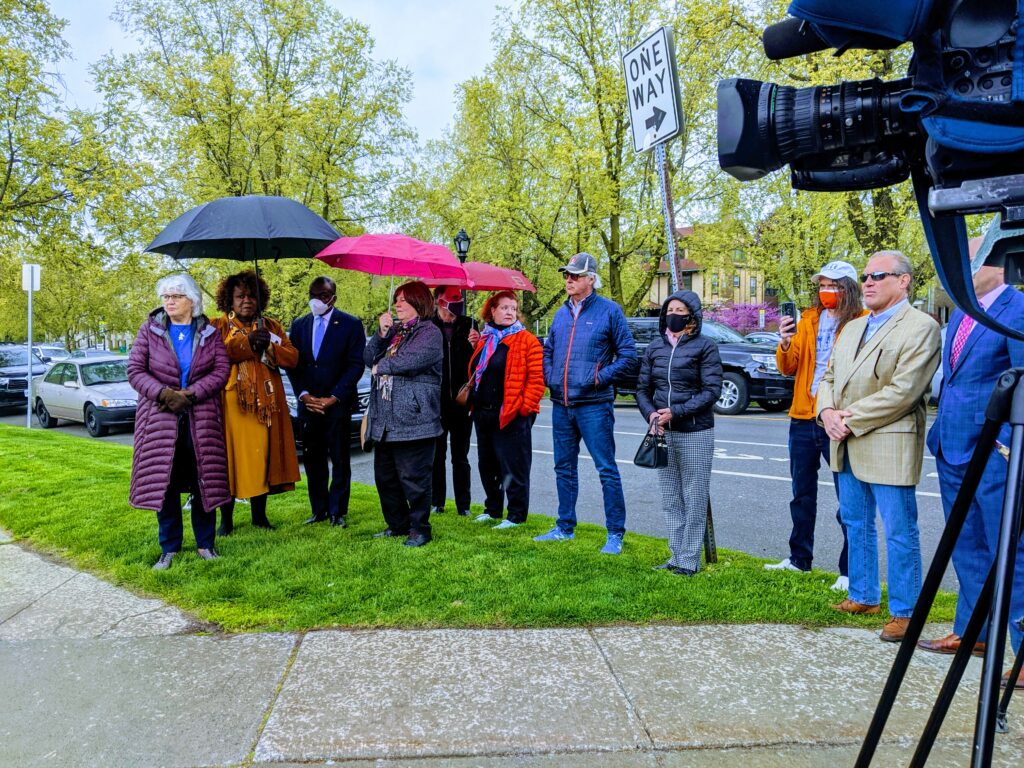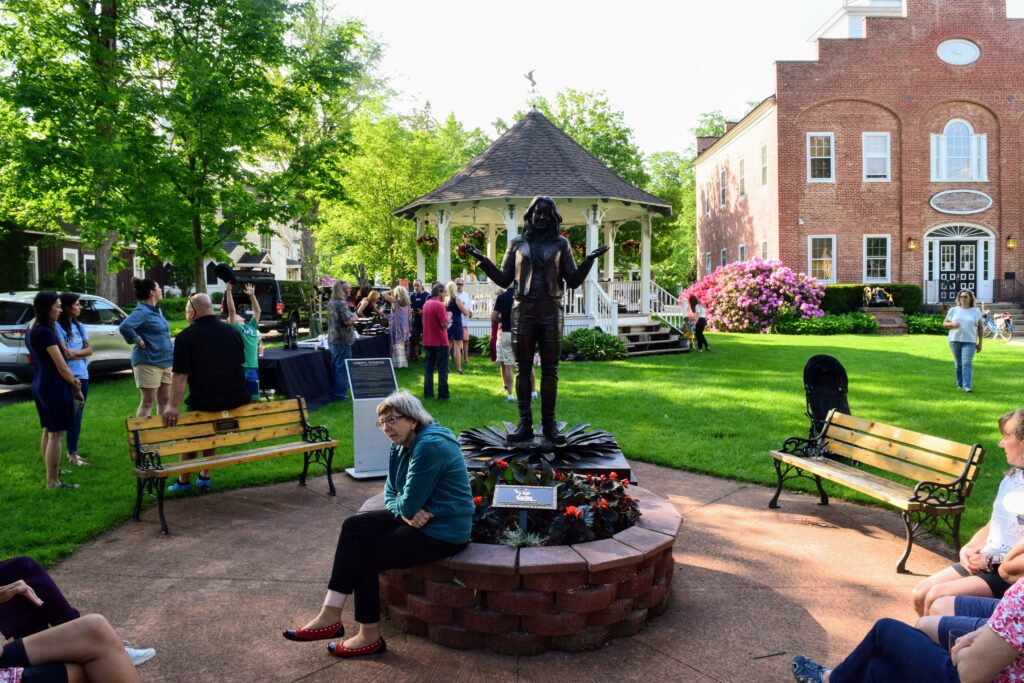 ---