A few images from Michael Glabicki & Dirk Miller's show at University at Buffalo Center for the Arts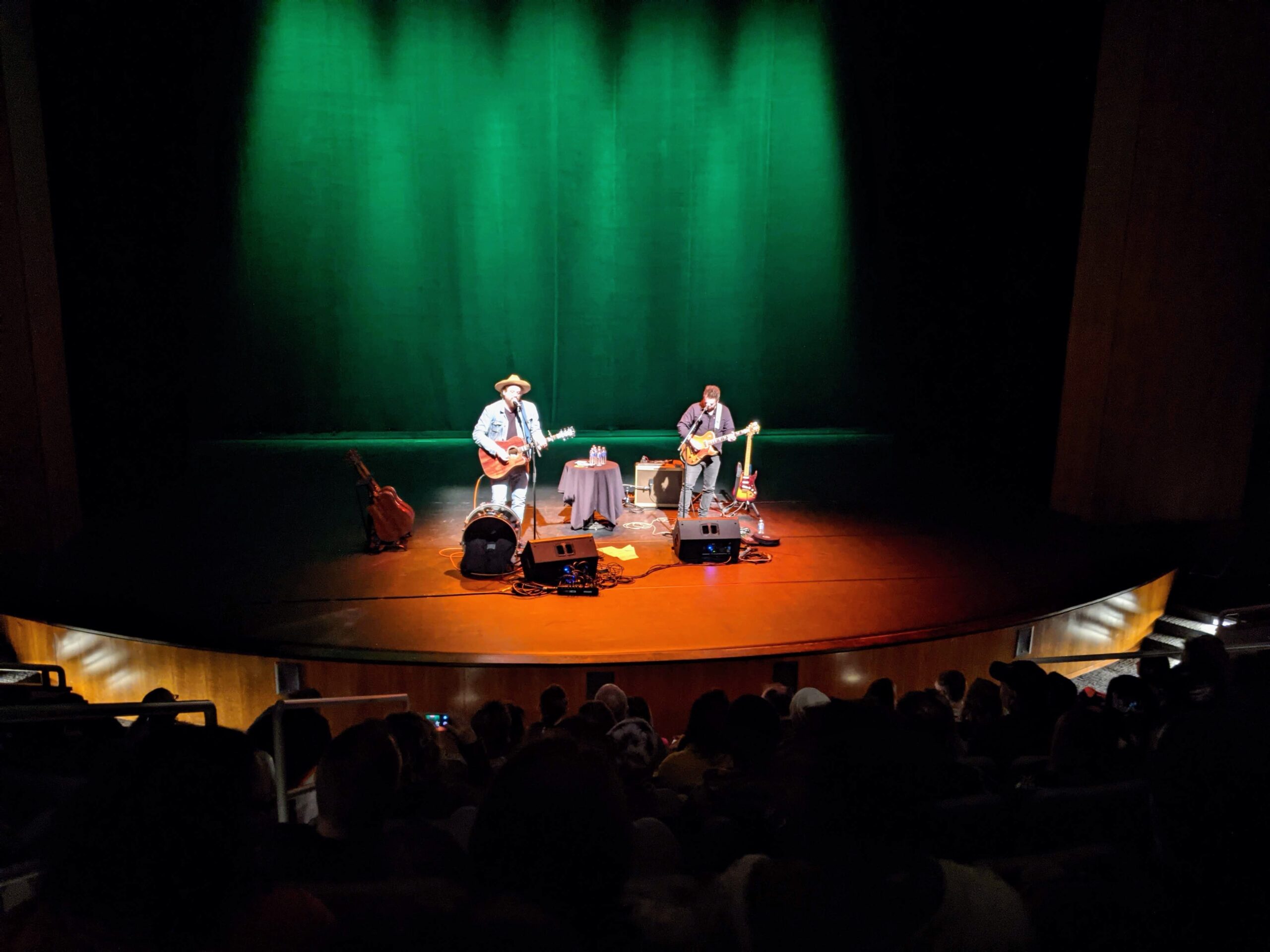 When the Pittsburgh tribal rock band, Rusted Root burst onto the music scene in the early 1990s it was evident that they were something special. Led by the creative force of Michael Glabicki, Rusted Root thrilled listeners and audiences with an incredible body of music. When Rusted Root went on hiatus a few years back, Glabicki forged forward with created a new band, called Uprooted and he also plays duo shows with stellar guitarist, Dirk Miller. Both of Glabicki's current music projects play the Rusted Root catalog, as well as new tunes.
On a cold winter's night, Michael Glabicki and Dirk Miller heated up the University at Buffalo's Center for the Arts Drama Theater on Saturday, February 4th. The show was played in front of a large and adoring audience who soaked up the magical musicianship and vocal stylings of Glabicki. The show ended with a standing ovation. Afterwards, Glabicki met with fans for a VIP meet n' greet.
---