SITLERHQ PRESENTS: ROCK & ROLL HALL OF FAME INDUCTEE, ACE FREHLEY, JAMESTOWN, NY APRIL 29, 2023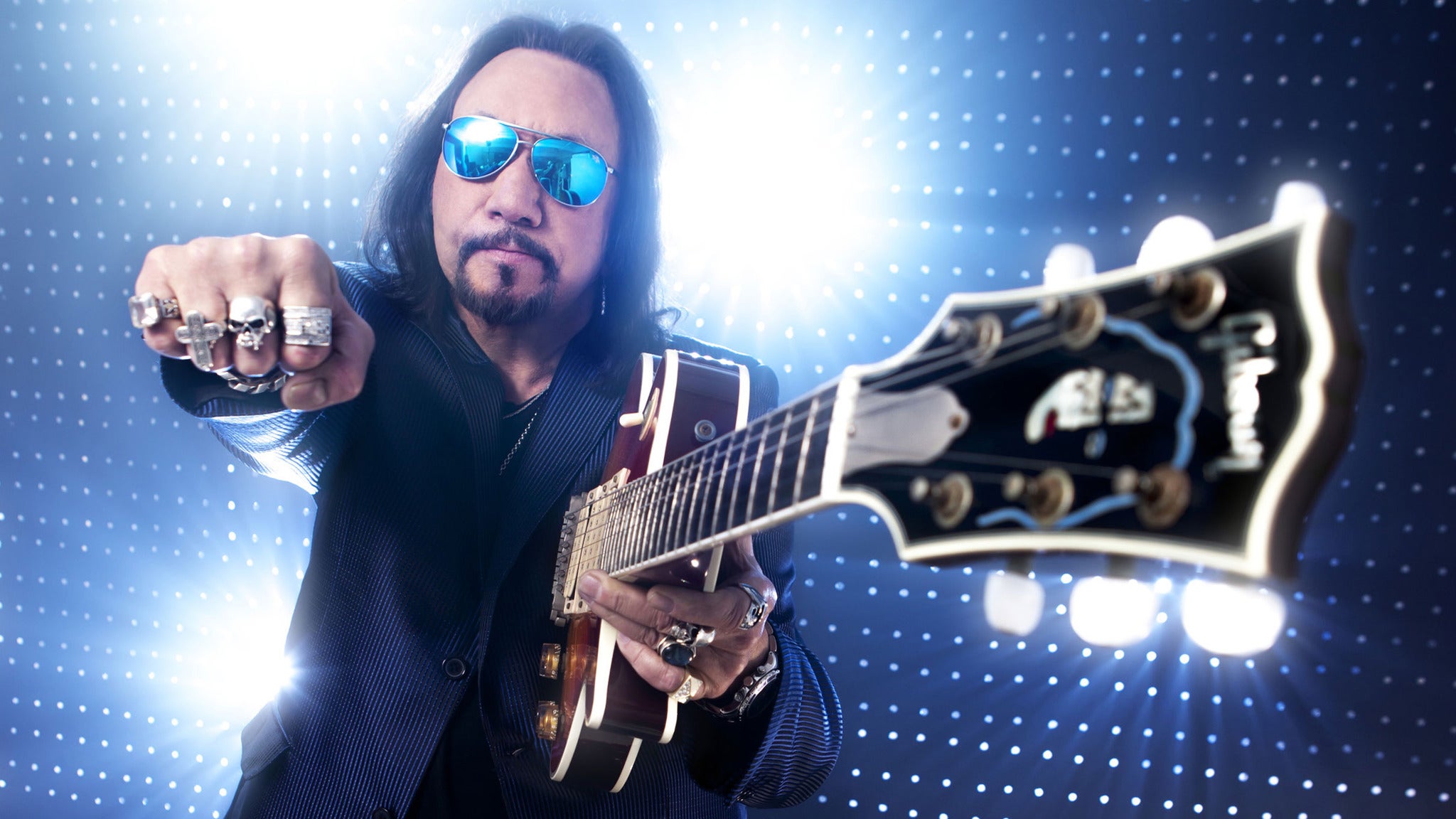 JAMESTOWN, NY: Rock & Roll Hall of Fame inductee Ace Frehley will play a concert at Reg Lenna Center for the Arts, 116 E. 3rd Street, Jamestown, NY on Saturday, April 29, 2023 at 7:00 p.m. The original guitarist for KISS, Frehley will play songs from the band's catalog, as well as his solo classics. The Jamestown band, Hot at Bats will open the show. Ted Shredd from Buffalo's 97 Rock will host the concert. 
Tickets go on-sale, Friday, February 10 at 12 noon. Tickets can be purchased online at RegLenna.com or at the Center's box office on Mondays & Fridays 12:00 – 5:00 p.m. or Wednesdays, 12:00 – 8:00 p.m.
Western New York events company SitlerHQ is the producer of the concert. The event is made possible by: New York State Downtown Revitalization Initiative, Jamestown Local Development Corporation, and Fund for Downtown Programming
Ace Frehley is the original lead guitarist of the legendary rock band KISS, which he co-founded in 1973. During his first tenure with KISS, the band soared to unimaginable heights. They were truly the biggest band in the world. Their hard rock anthems and explosive live shows made them beloved by millions of music fans. After leaving KISS in 1982, Frehley created his own solo band Frehley's Comet. Frehley rejoined KISS in 1996 for a highly successful reunion tour. He exited the band in 2002, but continued to release several solo albums. KISS was inducted into the Rock & Roll Hall of Fame in 20214. Frehley continues to create new music and tour extensively with his band.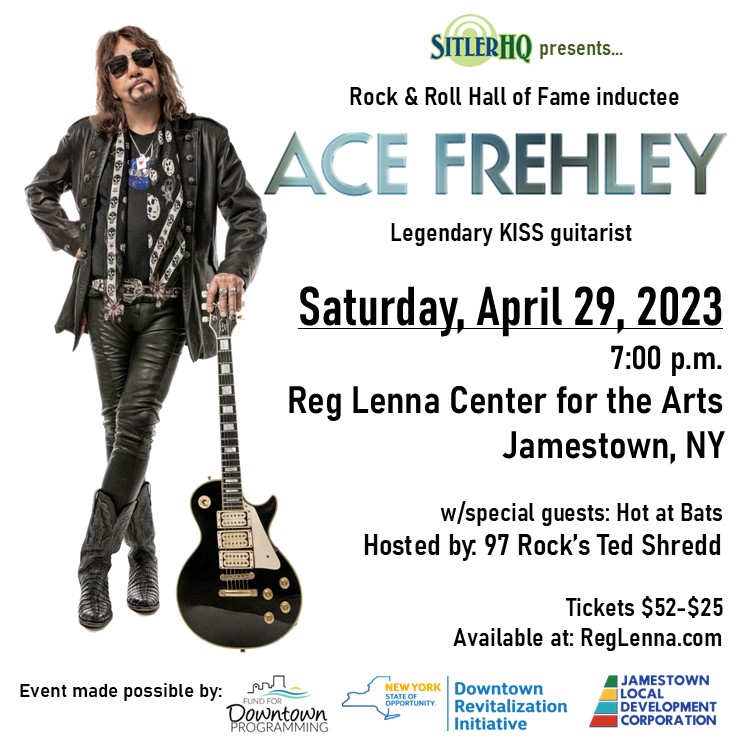 ---